Napolitano's In Cosenza
Please keep in mind that I am still researching the records of Montalto Uffugo and Cosenza Province, so the information contained here is incomplete and these pages will be updated frequently. My Napolitano family appear to have their roots in the town at least into the 1700's. I have traced all the Napolitano families during the 1800's and early 1900's from San Fili, San Sisto, San Vincenzo La Costa and San Benedetto Ullano back to Montalto to 2 men, Raffaele and Arcangelo. Most of the descendants of Raffaele stayed in Montalto in the 1800s and early 1900s. Many of the descendants of Arcangelo and Rosa Scarlato moved to San Fili, San Vincenzo La Costa and other towns. Documents have been unable to prove any family relationship between these 2 men. During the mid 1700's, there were less than 10 men with the Napolitano surname in the entire province. I hope to have more soon on the other Napolitano's in the Province.
My Observations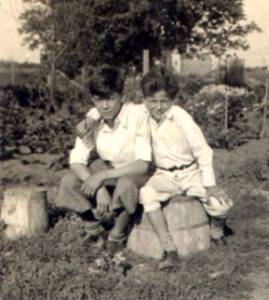 From what I can tell now, the majority of Napolitano descendants no longer live in Montalto Uffugo. There are still some there but in the 1880's there were hundreds. I can only learn more if Napolitano descendants of Montalto Uffugo contact me. In the late 1800's many disappear from the records. Some left for other nearby towns while others left the country completely. It appears that some of the family had ties to San Benedetto Ullano too. More left for other countries like the United States, Argentina, Brasil, Canada and Germany. I will begin with my family. From what I can tell at this point, there were 2 different Napolitano Families. Arcangelo, married to Rosa Scarlato came to Montalto from Belsito and was the son of Giacomo and Teresa Ortale. Raffaele appeared in the records first in the Vaccarizzo section of Montalto in 1756. Raffaele was the son of Paolo and a mother whose identity has not appeared in any records yet. The majority of Montalto Napolitanos can trace their ancestry back to Raffaele. Most of the San Fili and San Sisto Napolitano's born up until 1910 can trace their ancestry back to Arcangelo.
My Napolitano Family
My grandfather, Giuseppe Napolitano was born in the Parantoro section of Montalto Uffugo on Novemer 11, 1892. His father was Domenico Enrico Napolitano who went by his middle name Enrico. His mother was Angelina Napolitano who everyone called Angela. The 20 year old Enrico married the 18 year old Angela in 1889. The records of the town reveal that they only had 3 children in their 6 year marriage. In 1895 Enrico died at the age of 26. My grandfather was the only child of their union who survived to adulthood. Read more about my grandfather here. Domenico Enrico was the son of Filippo Napolitano and Angela was the daughter of Costantino Napolitano. Our family owned farms were millers and winemakers.
Index of Napolitano Pages
The list below is a list of other Napolitano pages on this website. I have plans for many more pages (at least one to represent each branch) so keep checking back for more. I have separated the list by gender.
Napolitano Men
Napolitano Women