Domenico Garrafa's Children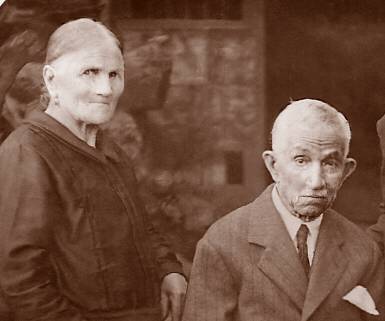 Domenico Garrafa and Giuseppina Ferrante had 6 children together. After the death of Emilia, Domenico Garrafa married Giuseppina Ferrante in San Benedetto Ullano. Since some of Domenico's family lived in San Benedetto, they probably met during one of his visits to family there. Giuseppina's grandparents also owned a farm near the Garrafa farm. They had 6 children together. These pages will tell what happened to the descendants of Domenico Garrafa. If you know anything about anyone on this page, please Contact Us.
Elvira Emilia Garrafa
The first born child of Domenico with Giuseppina Ferrante was born in November, 1889. At this time I know nothing else about her. I have been told though that she too went to Argentina.
Ernesto Garrafa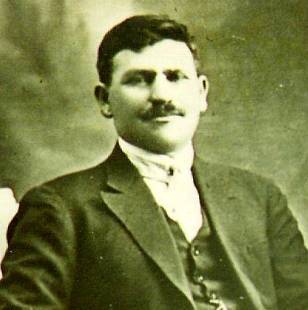 Ernesto Garrafa was born in Montalto Uffugo in June, 1891. Ernesto left Montalto Uffugo for Argentina at the age of 16. Because he was a minor he had to enter Argentina with a legal adult. Ernesto entered Buenos Aires, Argentina on November 10, 1907 with Francesco Napolitano on the ship named "Italia". Francesco Napolitano was 21 years old and the son of Stanislao and Raffaella Napolitano. This ship sailed from Genova, Italy. At some point Ernesto met Rosa Zingone who was also born in Montalto Uffugo. Ernesto married Rosa and together they had 6 children. Ernesto and his brother Silvio left Buenos Aries for the nearby town of Viedma. They worked hard and became fruit and vegatable vendors in the streets of Viedma. After that Ernesto moved to Patagones and bought a house across from the railroad station where his business grew and prospered. Ernesto died at the age of 81.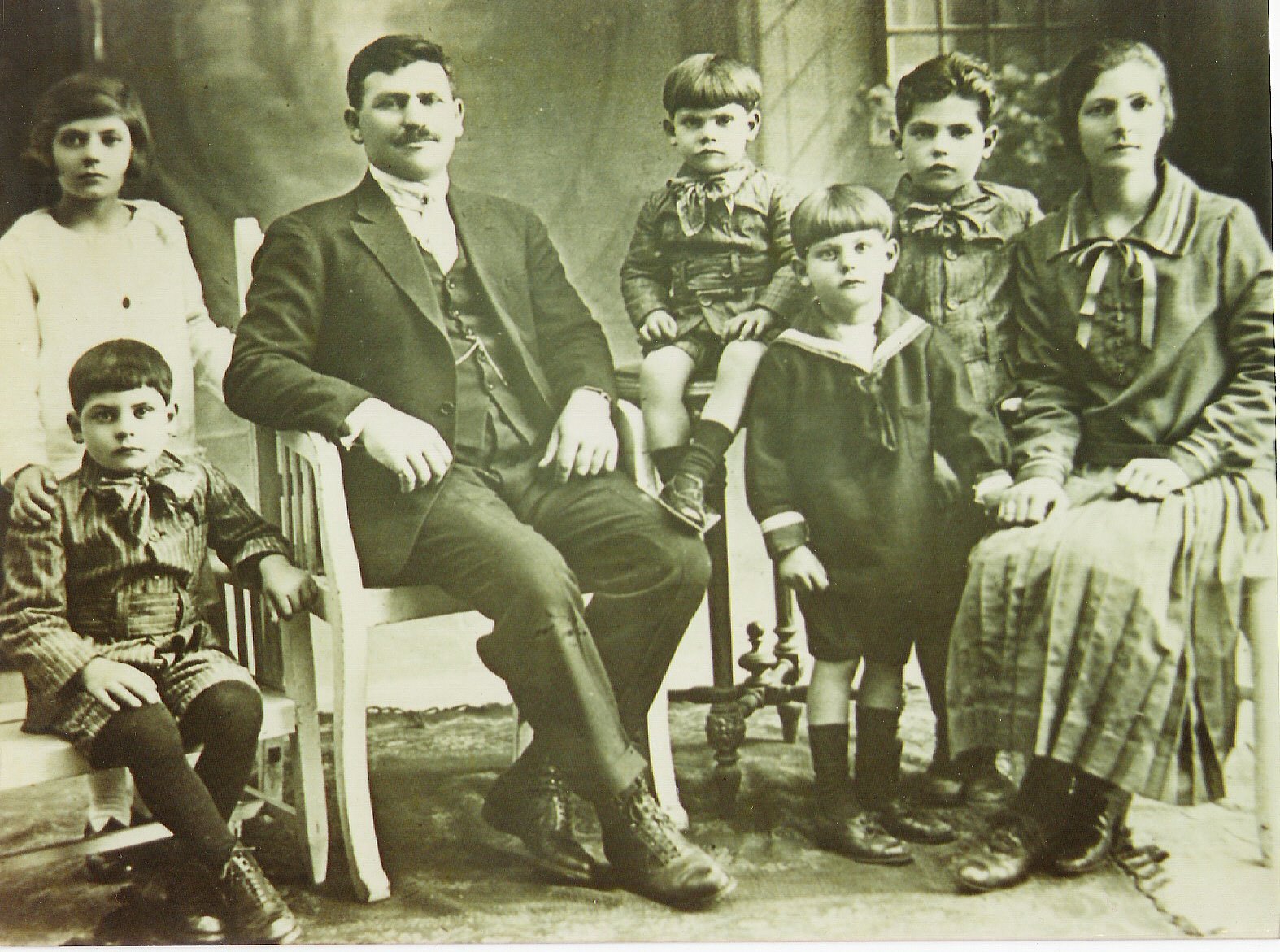 Emilio Antonio Garrafa
Emilio Antonio Garrafa was born in January, 1896. He immigrated to Argentina and married Maria Antonia Benditti. They had several children.
Silvio Garrafa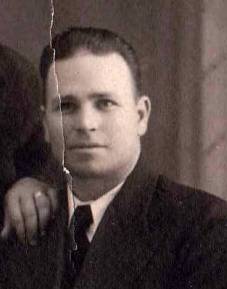 Silvio Garrafa was probably born in San Benedetto Ullano. I have been unable to locate his birth record in Montalto Uffugo. Silvio Garrafa married the sister of his brother Ernesto's wife. He married Rosa Zingone's sister, Angela Maria Zingone. More coming soon on Silvio and his family.
Maria Carolina Garrafa
Maria Carolina Garrafa was born in Montalto Uffugo in July, 1898. Nothing else is known about her at this time.
Pietro Enrico Garrafa
Pietro Enrico Garrafa was born in June, 1901 in Montalto Uffugo. He had health problems from a young age. He stayed in Montalto Uffugo but never married and died while still in his 20's.
Previous: The children of Domenico Garrafa & Emilia Napolitano
Thank you to the Garrafa families for use of the pictures of their family here