Domenico Garrafa's Children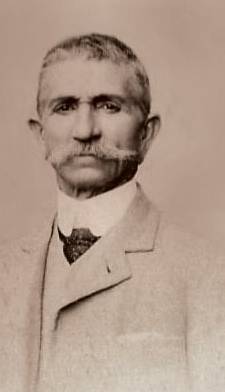 Domenico Garrafa and Emilia Napolitano had 6 children together. All of these children left Italy. After the death of Emilia, Domenico Garrafa married Giuseppina Ferrante of San Benedetto Ulano. They also had 6 children together. All but one of their children left Montalto Uffugo for Argentina. I have made a separate page for the children of Domenico Garrafa's children with Giuseppina Ferrante here. These pages will tell what happened to the descendants of Domenico Garrafa.
Emilia Napolitano
Emilia Natalina Napolitano was born in Montalto Uffugo to Costantino Napolitano and Pasqualina Aiello in December, 1855. Emilia married Domenico Garrafa in September, 1873 when she was 17 years old. Emilia gave birth to all of the children listed below. When she gave birth to her last child, Maria Concetta, she was only 29 years old. A few weeks after Maria Concetta's birth, Emilia died. I would assume she died as a result of complications due to childbirth.
Rosina Garrafa
Rosina Garrafa was the first child born to Domenico Garrafa and Emilia Napolitano. Rosina was born in 1876. In January, 1895 Rosina married Federico Zingone. Their Pubblicazioni record here shows that Federico was the son of Saverio Zingone and Maria Fullone. In 1898 Rosina gave birth to Concetta Adelina Zingone in Montalto Uffugo. I am sure Rosina and Federico had more children. Some time after the birth of Concetta, Rosina and her family was the first of the Garrafa children to leave Italy to immigrate to Argentina.
Francesco Garrafa
Francesco Garrafa was born in Montalto Uffugo on April 24, 1878 and as the first born son was named after Domenico's father according to Italian tradition. Francesco's father wanted him to become a priest and the family story states he went to a seminary but was very unhappy about this. So an Uncle gave him money for his ship passage and Francesco left Montalto Uffugo for Brasil between 1896 and 1897. Francesco arrived at the port of Santos (around 60 km from Sao Paulo) and, right after, came up to Sao Paulo where he had some contacts and began to work as a tailor. Since Francesco's grandmother's family (Pasqualina Aiello's family) were tailor's he may have learned this skill from them.
Maria Matteis was born in Italy (Calabria) around 1885, but was brought to Brasil by her parents when she was 7 months old. Her father seemed to be a wealthy person, because he could buy a large piece of land in Campinas, a city 90 km from Sao Paulo. Some years later (around 1910-1911), Maria's father and brother where affected by the spanish fever and died. Because Rosa Matteis (Maria's mother) could not speak portuguese and had no talent to run the farm, she trusted the administration of their money and property to a man that was considered a friend of the family. This man, however, took everything from her. Realizing that she lost everything, Rosa decided to come to Sao Paulo to work as a maid in the house of an affluent man.
The affluent man Rosa and Maria worked for hosted a luncheon for some former Italians in San Paolo. Francesco attended this lunch and met Maria there. Francesco said to his grandsons that has never seen such a beautiful girl and admitted that he was caught by love at first sight that shaken him completely. Impressed with Maria, he decided to ask her for her hand in marriage some days later. Francesco and Maria got married in 1898, when he was 19 years old and she was 13. Francesco and Maria had 13 children, 9 girls and 4 boys. Today, only 3 of them (all women) are still alive and living in Brasil.
Filomena Garrafa
Filomena Garrafa was born between 1879 and 1880. In 1891 she married Errico Zingone in Montalto Uffugo. Their pubblicazioni records can be viewed here. Errico was born in 1868 to Luigi Zingone and Rosaria Chiapetta. His birth act can be seen here.
In 1892 Filomena gave birth to a daughter Rosaria Zingone and in 1894 she gave birth to another daughter Emilia Natale Zingone in Montalto Uffugo. In 1895 Errico Zingone sailed on the ship "Vittoria" and arrived on Argeninian soil on September 4, 1895. Filomena and their 2 daughters arrived in Argentina on October 12, 1898 to join Errico. I am fairly certain they had more children in Argentina, however, since I have not had any contact with their descendants, this is all I know at this time.
Giuseppe Garrafa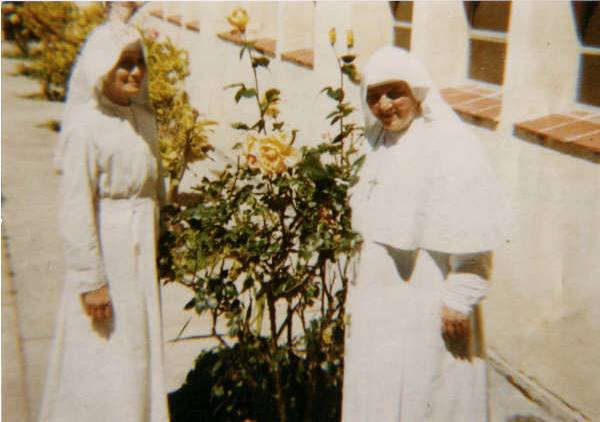 Giuseppe Garrafa was born in 1881 in Montalto Uffugo. He immigrated to Viedma in Argentina and married a local woman with the surname of Lenchours and they had at least 2 daughters that I know of. Their daughters were Leticia and Alicia Garrafa and both women became Sister of " Maria Auxiliadora Congregation". They are pictured here. I do not know anything else about Giuseppe Garrafa and his family.
Maria Concetta Garrafa
Maria Concetta Garrafa was born in 1885. Shortly after her birth, her mother Emilia Napolitano died at the age of 29. Maria Concetta married Giuseppe Napolitano in 1905. Giuseppe used to tell his grandchildren that he stole Concetta away in a carriage. This led them to beleive that the couple eloped but as their pubblicazioni record shows, the marriage was approved by the Garrafa and Napolitano families. One thing was clear - Giuseppe loved Concetta very much. Giuseppe traveled back and forth from Montalto Uffugo to the United States many times both before and after the marriage. He was seeking opportunities for a new life for the couple in the United States. In between his journeys to America Giuseppe and Concetta had 2 children born in Montalto Uffugo. Aguilina Massimina was born first in April, 1909. On February 22, 1911 a son Angelo was born. He was named after Giuseppe's father but would be known by the name "Joe" in the United States. In October, 1912 Concetta and her 2 children boarded the ship named "Stampalia" and left Montalto Uffugo forever. The young family joined Giuseppe in Chicago. In Chicago Concetta gave birth to 2 more daughters Edith and Anne. Giuseppe was employed as a chef in Chicago at a hotel restaurant.
The children of Concetta and Joe all married and had children. Agiulina Massimina (known as Lena in the United States) married Gino Doretti who immigrated to the United States from Ponte Buggianese, Italy. Joe married Estelle Riggs on November 6, 1936. Anne married Richard Van Huesen on September 8, 1936. Edith married a Chicago boxer named Frank Sagilio. Their son Joe married Estelle Riggs.
Next: The children of Domenico Garrafa & Giuseppina Ferrante